Nigerians, both at home and abroad seem to have found unison in decrying the lack of progress in the development of their country. Continuous corruption, a lack of leadership, lack of security, the menace of Boko Haram terrorism, unemployment, a disengagement between the rulers and ruled. Nigerians all over the world including in the United States of America have had enough. They are expressing solidarity with their country folks, from New York to Texas to California to the state of Georgia. Here today is a tip of the iceberg, at the recent "Occupy Nigeria->Atlanta.
Pictures say a thousand words.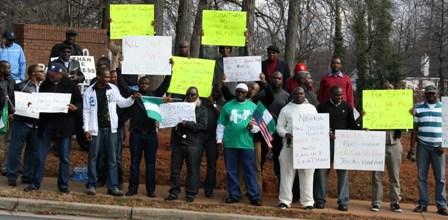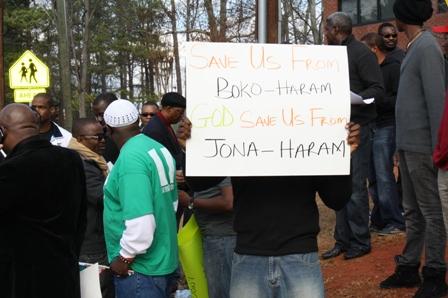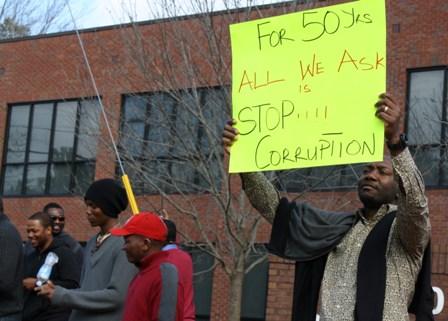 NOTHING TO ADD
NIGERIANS HAVE HAD ENOUGH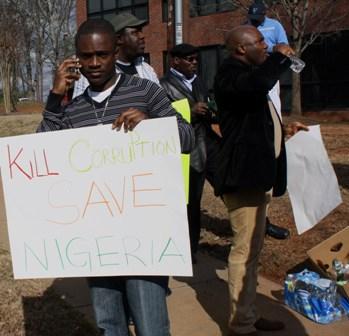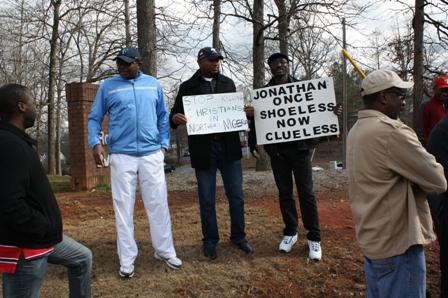 There seem to a consistent theme across the board; Nigerians are tired of being second class citizens in their own country.
Gover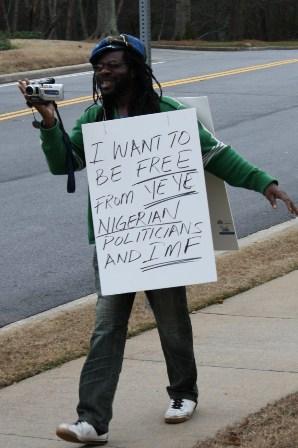 Nigerians are tired and they are not going to take it anymore.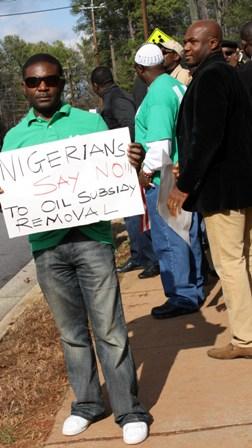 Nigerians from across all tribes, from all works of life,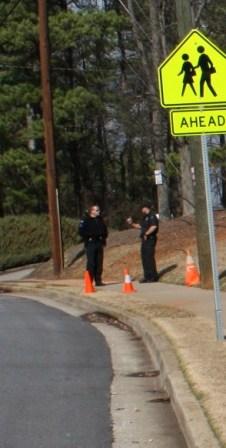 PROTECTED BY THE AMERICAN POLICE, NOT ABUSED, BEATEN AND HARRASED BY THE MOPOL.
Reporting from Atlanta,
CHARLES SOGBESAN