Education is strategically vital to the development and greatness of any nation. It remains the key to unlocking the socio-economic potentials of any society. When the educational priority is gotten right then the society reaps bountifully the dividends of progress and emancipation. A nation like Nigeria, on the other hand, that treats education with levity is always stuck in the mud of generational ignorance and backwardness. As a people we pay little or no attention to the wise saying that education (not defense or what have you in those padded national budget figures this year?) shall forever govern ignorance!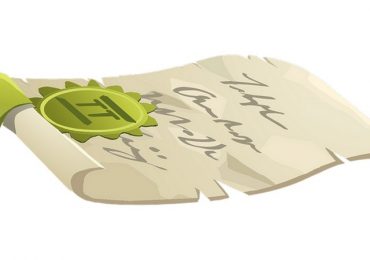 The federal and states' governments exhibit manifest criminal negligence towards the education sector. The politics of neglect finds expression and reflection in the lackadaisical policies and programmes and dearth of infrastructures. When you add the lack of welfare and training packages for staff of institutions then the demonstration of the steady decline in input and output could be said to have completed its cycle.
Ours is a nation where almost every Dick and Harry boast of some academic accomplishments whether true or false! Though the country is recognised globally as home of intellectual giants (Soyinkas, Achebes, Adichies etc) some of the degrees issued in our Ivory Towers are sometimes considered worthless abroad! In a nation where there are parallel 'market' for selling and buying of degrees ('Jankara' if you like) it shocks no one anymore when a prominent personality is 'caught' in the web of academic fraud.
Today you have cases of lecturers happily trading marks for sex or money; students offering generous sex for good grades; parents encouraging their wards to make sure they come back home with good grades or risk sanctions! With this kind of situation the future is dangerously compromised indeed. With half-baked graduates graduating year in year out from colleges and universities any wonder one encounters often some 'graduates' on the streets or online unable to express themselves well in Queen's English or scribble out a good sentence without committing some grammatical blunder?
But politicians are the worst breed as regards academic scandals. In order to contest election and be seen as an 'intellectual' of high esteem certificates are often manufactured or forged at 'Oluwole' or elsewhere. That is why our unfortunate nation has been ruined by those claiming knowledge they never acquired or possessed. You have got irresponsible elements in high places awarding chieftaincy or academic titles to themselves. or simply purchasing same. You have those affixing all manner of undeserving titles to their names (Dr, Prof, Chief, High-Chief, Bishop etc) for purposes of self-glorification.
Sex, corruption and laziness have all conspired to destroy the academic foundation of the federation. Studious students still abound but they are few and in-between! The majority are noise-makers playing digital games and using social media platforms as avenues for distraction; for playing pranks and gimmicks.
When I was in the College in Benin City, decades ago, my late elder sister (whose sacrifice owns the credit for whatever I become today) made sure I remained 'whole' throughout my college years! I remember, as a teenaged 'virgin' boy, complaining bitterly once to our late mother in the village during the Yuletide feast about her attitude towards me and my 'girlfriends' but mother wisely elected to be mute for a moment. Stella had maintained her ground reading the riot act as it were to us that education must come first and every other mundane thing secondary! She would conclude, stone-faced, with an Igbo proverb that says: "ukwa ruo oge ya o daa!" (The breadfruit naturally falls at the time of its maturity).Today I know better why our traditionally charismatic eloquent mom hesitated before privately pulling me aside and 'begging' me to concentrate on my studies since that was a sure way of realising my full potentials in life! She conceded that the 'iron-lady' was right! Today both sister and mother are no more here with us in flesh and blood but their memories linger on! We owe them the duty of remembrance!
Whenever one thinks about the forgery and perjury happening here and there in Nigeria one name stands out in ignominy: Salisu Buhari. Remember him? He was the disgraced former Speaker of the House of Representatives. In 1999 he made world headlines for not only lying about his real age but claiming wildly that he had graduated from the Toronto University in Canada. Like the other fallen House Speaker, Patricia Etteh, the 'professional beautician', nay sophisticated hair-dresser, who once rose to power through "bottom power" or network of godfathers, Buhari must have exploited the academic lacuna in the north — a region that has two major national problems, analphabetism and Boko Haram insurgency — to smuggle himself to power as number four citizen of the country!
Other prominent Nigerians have had issues, past and present, with certificates or age. Ja'afaru Ahmed, the new Comptroller-General (CG) of the Nigerian Prisons Service (NPS), was reportedly involved in age fabrication. Senator Andy Ubah is known to have made some claims over educational credentials that were proven to be false. Nse Bassey Ekpenyong, a member of the House of Representatives (Oron Federal Constituency, Akwa Ibom State) is an alleged certificate forger and perjurer. Sabo Garba, a member of the House of Representatives from Yobe State, was said to have forged his education certificate to enable him to be eligible to run for office as a federal legislator.
A former charismatic Director-General of the Nigerian Stock Exchange, Ms Ndi Okereke-Onyiuke, was once embroiled in a PhD programme scandal. Former President Olusegun Obasanjo once told a bewildered nation that ex-President Goodluck Jonathan did not finish his PhD course in the University of Port Harcourt. A former Minister of Aviation, Senator Stella Oduah, was once involved in allegations of academic scam. Ditto former Benue state Governor Gabriel Suswam, former Senate President Evans Enwerem, former INEC Chairman Prof. Maurice Iwu etc.
Some weeks back the controversial over-fed rogue Senator from Kogi state, Dino Melaye, was in the news for, as usual, the wrong reasons. Ali Nduma, the suspended member of the Senate, had raised the alarm that Dino did not properly graduate from the Ahmadu Bello University (ABU) up north as he had claimed. Besides, his wild claims of overseas academic accomplishments were found to be pathetically untrue. While Ndume was suspended by the Senate for involving the embattled Senate President Bukola Saraki (for buying a luxury automobile without paying the corresponding tax) and Melaye in his allegations the ABU Vice Chancellor had appeared before the Senate investigative committee to debunk the claim that Dino never passed out well. Dino, himself a legislative comedian, had made a lot of noise out of a simple matter. He once adorned his graduation gown to the floor of the Senate if only to prove the doubting Thomases wrong!
In October 2015 the Editorial Board Chairman of the Lagos-based 'The-Nation' newspaper Sam Omatseye had written a short sarcastic piece on the Publisher of the Lagos-based 'The-Sun' newspaper and former Governor of Abia State, Orji Uzor Kalu. Captioned "Kalu For FIFA President" Omatseye was obviously rebuking Kalu for having "encouraged a headline last Saturday saying that Asiwaju Tinubu was under surveillance for a plot against Buhari". The ebullient journalist reported pungently that "what struck me first was a conversation he had with editors when somebody asked him about his educational qualifications…. "We are talking about forwarding Abia to all forwardness …. and you are talking about cerfiticate (sic)." Omatseye mocked Kalu the columnist challenging him to "write that column in public, so we can know if he is capable of the literacy he poses".
Kalu, the megalomaniac, never allowed such public insolence to go unnoticed. So he mobilised his 'boys' in Lagos and issued a strong statement in form of a petition to Asiwaju Tinubu, Omatseye's boss. While claiming that Omatseye was not 'qualified' to polish Kalu's shoe the statement threatened fire and brimstone should Tinubu not call Sam to order. Of course Asiwaju responded diplomatically seeking to pacify the party that felt offended while reaffirming the independent-mindedness of Omatseye and his professionalism. Matter closed!
Between certificate and 'cerfiticate', therefore, there is this Nigerian element attached to it all. The element of self-entitlement. The element of 'big-manism'. The element of institutional fraud. The element of moral debauchery. And the element of cupidity!