My very smart PDP friends say Goodluck Jonathan lost the 2015 election the day he forced those five out-of-seven "rebel" governors out of the party in 2013. ("…lost the 2015 election…" because I know he will lose by a wide margin.) The so-called G-7 governors who initially pitched their tents under the canopy of the nPDP were Musa Kwankwaso (Kano), Rotimi Amaechi (Rivers), Babangida Aliyu (Niger), Abdulfattah Ahmed (Kwara), Murtala Nyako (Adamawa), Sule Lamido (Jigawa) and Aliyu Wamakko (Sokoto). Recall that five of those governors eventually decamped to the APC. I quickly add that forcing Atiku Abubakar – an influential former vice president – and Kawu Baraje, a PDP acting national chairman and chairman of the nPDP, out of the party was hardly a brilliant thing to do. It was like your house cat escaping onto your gated compound; you ought to have been worried that it might eventually scale the gate and escape onto the streets. But Jonathan was not worried. That legendary miscalculation was symptomatic of the lack of intellectual rigor that was the hallmark of Jonathan's actions or inactions. How on earth could he have assumed that those people who had such huge chips on their shoulders would just go away quietly and accept being relegated to the background of the party they helped found with their personal funds during many late-night travels and schisms?
What actually wrecked the PDP and destroyed the careers of many of its members is Jonathan's vaulting personal ambition, greed and lack of gratitude. After being plucked from relative obscurity as Bayelsa's Deputy Governor and even as Governor, and then propelled into national limelight as Vice President almost single-handedly by former President Olusegun Obasanjo, something got into Jonathan's head that caused him to start believing in the efficacy and omnipotence of his first name. "Oh, I can, in fact, become President when this sickly Yar'Adua dies!" And he became President without having to work for it. Nigerians – ordinary Nigerians – galvanized by the Musa Yar'Adua cabal's arrogance and power drunkenness in trying to deny a sitting Vice President the rightful ascendancy as President upon the demise of the substantive President, rose in support of Jonathan.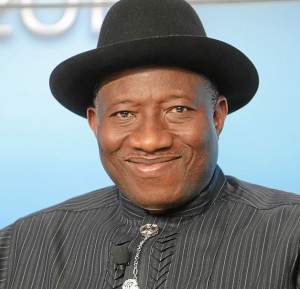 In the effusion and intoxication that followed his ascendancy as Acting President, Jonathan promised the PDP power brokers – the real people who made him President – that if they allowed him to serve one full term after completing the balance of Yar'Adua's (totaling six years as President and two as Vice President), he would not seek reelection, thereby allowing the presidency to return to the north. It was a promise he repeated privately to no less a personality than former President Obasanjo and at a public function in Addis Ababa, Ethiopia on January 31st 2011. While addressing a group of Nigerians there, Jonathan regretted the fact that Nigerians abroad would not be able to vote and promised to work towards fixing that problem by 2015 even though he would not be running. His exact words: "Nigerians in the Diaspora will not vote, but I will work towards it by 2015 even though I will not be running for election." It was duly reported in, at least, The Guardian. Jonathan or any of his handlers did not deny it then. By the way, this is 2015 and Nigerians abroad still can't vote. It was a gentleman's agreement; the type not uncommon in politics all over the world. It didn't have to be written down even though Babangida Aliyu claims to have a written proof. But in what amounted to a monumental heist; a swindle if you will; a slap in the face of those northern PDP heavyweights, Jonathan thought he had out-maneuvered them. He would serve out Yar'Adua's balance, four full years of his own and then another four years – making 10 years as Nigeria's President! Ten years!! Nobody ever served 10 consecutive years as Nigeria's President. (By the time Yakubu Gowon served nine years, he had been ousted. Obasanjo who ruled for a total of 10 years and seven months had to come back for his last eight in 1999 after having left the stage in 1979.) In a country of 170 million and in this day and age, for Jonathan to contemplate pushing his luck this far was a manifestation of inordinate ambition and unparalleled greed – all of that on top of having been a Deputy Governor and Governor. He clearly had gotten sucked in by the perks, appurtenances and regalia of political offices. No reasonable person should want to remain on the same job and in the same position for that long unless they have sit-tight tendencies or they fear someone would come along to expose the skeletons in their cupboards.
Although his breach of that promise to not run in 2015 was the proverbial last straw that cratered the once dominant PDP, Jonathan serially shot himself in the foot and continued to drive 10-foot nails in the party's casket throughout his presidency. While touting himself as a rule-of-law man, he blatantly refused to have his party reinstate Olagunsoye Oyinlola, the one-time embattled PDP National Secretary and former governor of Osun State. He and Bamanga Tukur (then national chairman and lackey of Aso Rock) rubbished Oyinlola, an Obasanjo acolyte and, in fact, publicly and privately insulted Obasanjo himself through loquacious and foul-mouthed surrogates. Jonathan himself personally lobbed a few thinly veiled jabs in Obasanjo's direction about faux statesmen who thought they earned statesmanship merely because they once governed Nigeria. Jonathan and his goons forgot that people like the Ebora of Owu have influence far beyond what appears on the surface. Jonathan also hid under his rule-of-law mantra in his disregard for the Governors Forum election which Rotimi Amaechi clearly won but was denied the victory simply because the Rivers governor would not dance to GEJ's tune. He alienated the Kwara kingmaker – Bukola Saraki – and his protégé, incumbent Governor Adbulfattah, along with the entire real power brokers in Kwara. And he still thought he could win the state!
But being ambitious is not a crime. It is, in fact, a virtue we all should strive to emulate and imbibe in our offspring. But we should aspire to heights within our capabilities. I would love to write as good as Wole Soyinka or Niyi Osundare, but no amount of practice would give me their levels of diction and vocabulary. Nigerians might not have minded another four years of Jonathan if he had been a transformational and visionary President. The simple truth, which some of my friends who are his supporters know but will not admit publicly, is that the man is simply out of his depths in matters of leadership. He is adept at scheming for political office but he is grossly incompetent, too lazy to learn and has supine morals. Other than corruptly enriching himself and, at the minimum, skirting the edges of alcoholism, his only conviction is that everybody has a price. He would get anybody to compromise their stand by throwing money at them. After all, he got Reuben Abati to work for him, didn't he?
In spite of indecorously stepping on the heads (not just toes) of his benefactors, Jonathan could still have had the support of the same ordinary Nigerians who pleaded his case during the "Doctrine of Necessity" campaign had he been the can-do leader Nigerians thought a PhD holder would be; or a competent flag bearer of the minority tribes of Nigeria. Instead, he squandered that goodwill by engaging in ethnic politicking and divisive propaganda through proxies. The probably-senile Ijaw leader, Edwin Clark, and the leaders of Niger-Delta militants blackmailing the rest of Nigeria with threats of bloodbath should Jonathan not be "given" a second term helped burn the bridges Jonathan could have used to redeem his battered image.
Nothing probably destroyed Jonathan's reputation with most reasonable Nigerians more than the blind eye (and probably acquiescence) to otherwise brazen acts of corruption. The administration of Jonathan defanged the EFCC and rendered it a toothless Chihuahua dog (not even a Bulldog). The agency became a shadow of what it was when Nuhu Ribadu was at the helm. Curiously, in the past six years, no former or sitting Governor or Minister has been investigated much less prosecuted for corruption! This must mean that corruption has been wiped off in Nigeria, ehn? Executive impunity went viral under Jonathan when he pardoned one of Nigeria's most celebrated and convicted corrupt politicians – his former boss, Diepreye Alamieyeseigha. It was a punch to the face of the EFCC officials who prosecuted him and the judge who sentenced him. It was hardly a motivating signal to the agency and the judiciary. His infamous "stealing is not corruption" statement will dog him forever.
On his watch, Nigerians identified $6.8 billion fuel subsidy scam which included known individuals collecting ungodly sums of money for oil purportedly imported into Nigeria, when, in fact, they did not import anything! It was bad enough that our four oil refineries (just four at the time) were left to rot at under 30% capacity, forcing us to export crude at give-away prices and import finished oil products at exorbitant prices. But it made us all look stupid paying billions to subsidize something that was not delivered! I never understood how that was allowed to continue. Then, instead of arresting the bunkering perpetrators and getting our supply and demand right, he had the temerity to remove the oil subsidy in the false hope that it would fix the scam. It was clearly a case of putting the cart before the horse.
On his watch, his CBN governor alerted the world to a $20 billion NNPC scam (you would think as chief accountant of the Federation, Sanusi Lamido Sanusi would know if his account was not balanced), but rather than send the EFCC and ICPC and the Police out to unearth the truth, he protected the NNPC and shielded its Minister – the Super Minister Alison Diezani-Madueke – from accountability. He then fired Sanusi! Even if the money was not missing, for Nigerians, perception was reality. Nigerians perceived a cover-up and concluded the missing $20 billion was siphoned off for Jonathan's reelection campaign.
On the rare occasion when the EFCC investigated the $1.1 billion Malabu (OPL 245) oil block scandal, the presidency killed the investigation and stifled all media coverage because the investigations were coming closer to Aso Rock. Jonathan's Attorney General and Justice Minister – Mohammed Adoke, and his Minister of State for Finance – Yerima Ngama, reportedly supervised the sharing of the sum of $1.092 billion paid by ENI AGIP and Shell into an Escrow Account domiciled in JP Morgan Chase Co, London as proceeds for the sale of oil block OPL 245. Even if he was not complicit in any of money sharing and cover up, Jonathan did not show any sense of perturbation or outrage about such an amount of public funds in private accounts.
On Jonathan's watch, Diezani-Madueke spent N10 billion on maintaining one aircraft for her use. Further investigations by the House of Reps revealed she had two other chartered aircraft under her control – all at tax payers' expense, and all of this when the oil sector was already groaning under the subsidy scandal. It was such an unconscionable dereliction of duty on the part of Jonathan to have shielded that Minister and her ministry from the logical conclusions the investigations could have led the country.
But probably what dented Jonathan's image worse than the Boko Haram quagmire and the Chibok saga was the over N6 billion collected by the Nigeria Immigration Service from applicants (how do you make jobless people pay for application forms beats my imagination!) where some of them died due, largely, to lack of simple First Aid medical attention during the melee that ensued where they were packed like sardines. It was, sadly, another evidence of the absence of government in our country. To this date, nobody paid for that negligence. It would seem like under his administration, the only reason you could get fired is complaining about corruption; not when you are caught in corruption. Such twisted logic!
And speaking about Boko Haram, I have written more than enough about our military strategies (or lack thereof) in dealing with the scourge. It suffices to just state here that Boko Haram thrives in Nigeria because our military leadership itself needs better leadership from the presidency. All the talk about inferior and inadequate weapons is a function of poor leadership from Aso Rock. A true Commander-in-Chief would have lit a conflagration under the buttocks and feet of the Generals and gotten them to lead their men properly. Or get out of the way if they couldn't.
Even with all his faults and foibles, had Jonathan gotten some credible people to speak for him (a tall order it is to get a "credible" person to speak for you if you are not credible, I admit), things might have been different for him today. Having lost many heavyweights to the opposition APC, Jonathan is left with paperweights like Ahmed Gulak, Labaran Maku, Femi Fani-Kayode, Ayodele Fayose, Buruji Kashamu, Doyin Okupe, Government Ekpemupolo (aka Tompolo) and Asari Dokubo speaking for him. Some of the aforementioned still have active corruption cases hanging over their heads like the Sword of Damocles. Some of them have no real roots or constituency and could not win an intra-party Ward election. As if those people were not doing enough damage to his relationship with apolitical Nigerians, Jonathan could not persuade his wife, Patience, to be less meddlesome in the affairs of state governors and stop personalizing governance by demanding loyalty from governors and ministers. She became too powerful and dreaded as if she was elected to the position of First lady; she wielded so much financial clout as if there was a statutory allocation to the office of First lady.
Who, in their right senses, would now vote for Jonathan over such a person as Muhammadu Buhari? Jonathan made the choice too easy this time around. Rather than show disgust at the horrible condition in which he found the Ikeja Police College in January 2013, Jonathan was angrier about the apparent surreptitious filming and televising of those conditions, saying: "this is a calculated attempt to damage the image of this government." On his watch, electricity got worse; Nigerians lost total faith in their public institutions of learning and medical facilities. He basically ran the country back to pre-Tafawa Balewa era.
Although Nigeria is not yet officially a pariah nation, we are tottering on the precipice of international isolation largely because of corruption, wasteful spending and gross ineptitude at the highest levels of government. When was the last time a leader of a major country visited Nigeria? And when was the last time a leading country (or any country for that matter…even West African countries) invited Nigeria's President on a state visit? They all avoid us like plague. When Robert Mugabe mocks our country and Ghana pulls down our President's billboards, you know we have tied corn to our buttocks and thus invited the chicken to ridicule us. We have become the laughing stock of most foreign Ministries of External Affairs!
So, to my good PDP friends, you do not need to decamp to APC or any other party. Stay in PDP and reform the party so it can provide real alternative to APC in the future. Nigeria must not be allowed to become a one-party State. But if you are wondering why the high-speed Buhari freight train (an oxymoron since freight trains traditionally aren't high-speed) crushed your party, the above are just some of the reasons.